Sonosphere is a contributive and geolocalized sound work. It captures and restores the voices that populated a place through time. As he moves, the visitor becomes the explorer of this sound cartography. Equipped with a smartphone, he wanders in space and listens to different voices, real, fictional, past... He has the opportunity throughout his sound walk to react and enrich the device with his comments and contributions. Sonosphere evolves over time, constituting a sound memory of the place.
Credits & partners
Diffusion Futur en Seine
Partner Kom-post
The voices of Futur en Seine
Commentaries, contributions, visitors and professionals experience feedbacks.
---
Images of Sonosphere at Future en Seine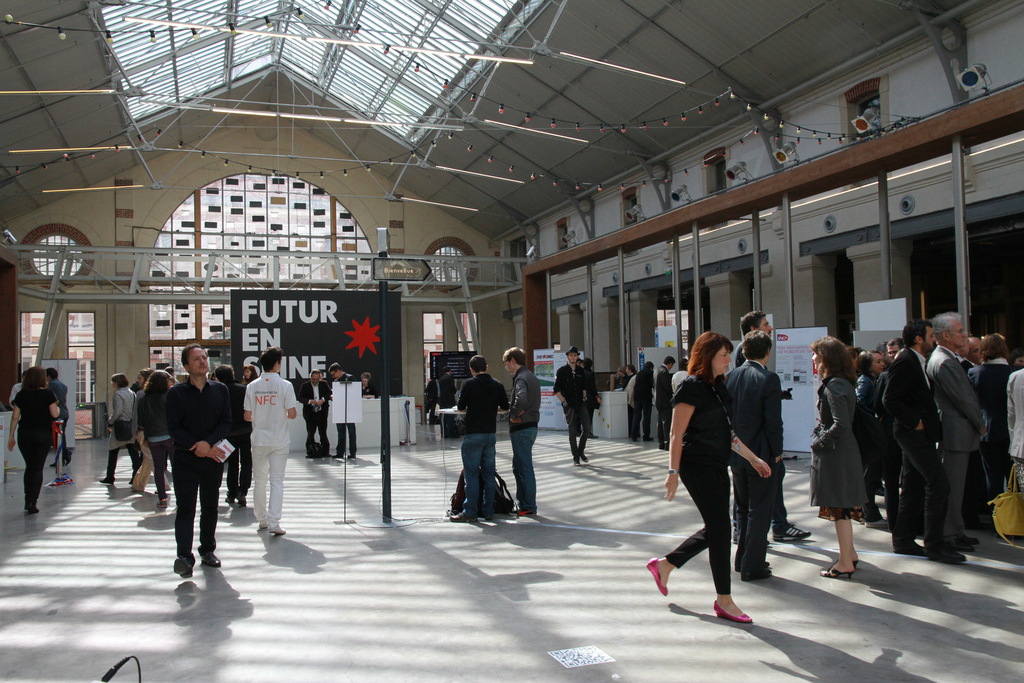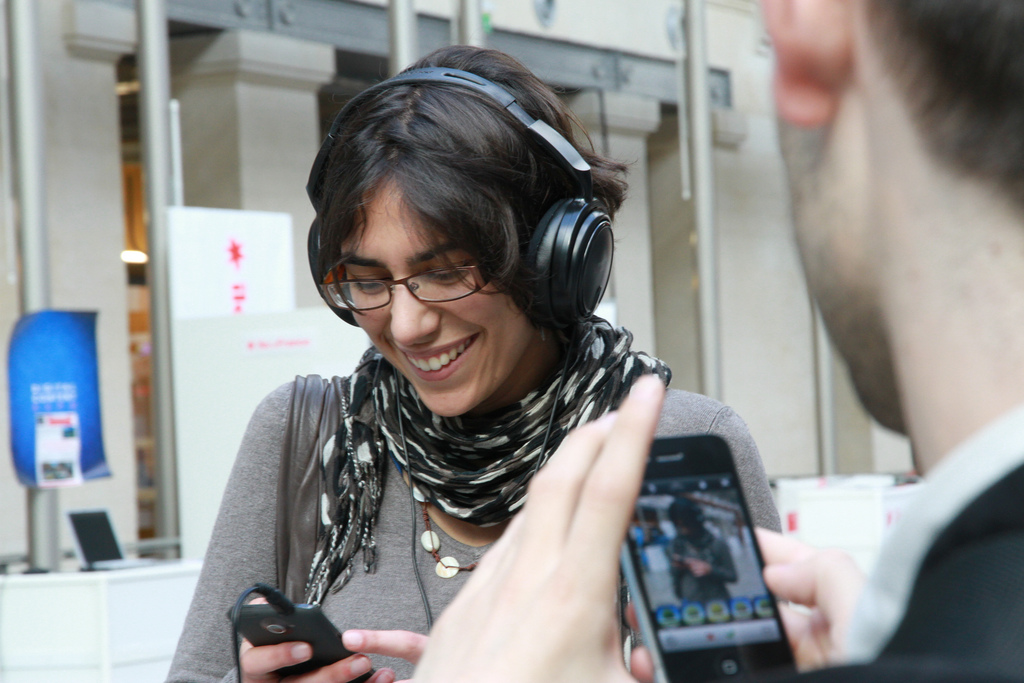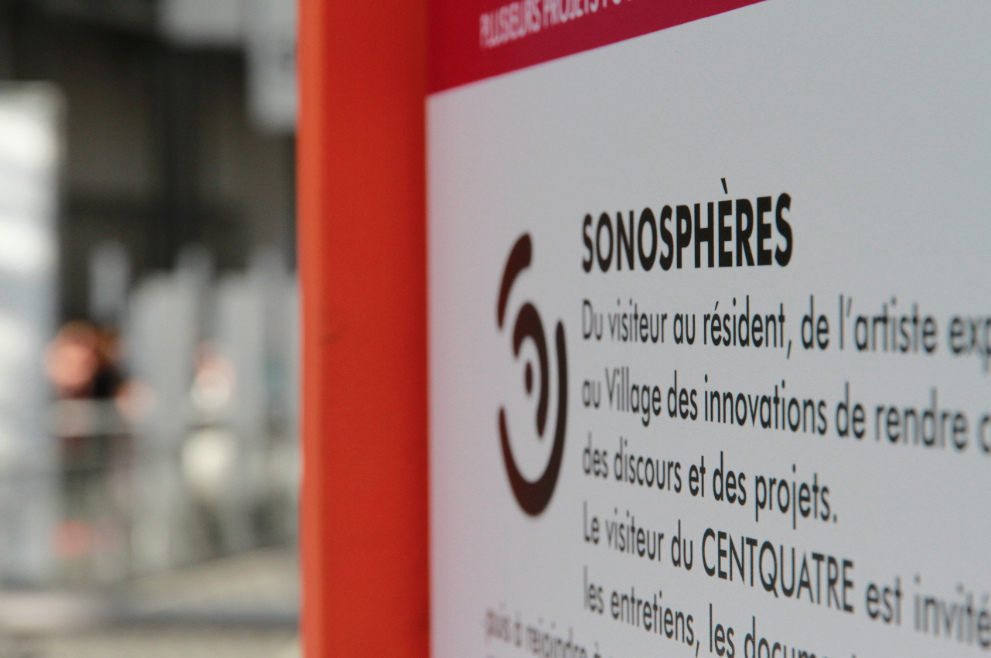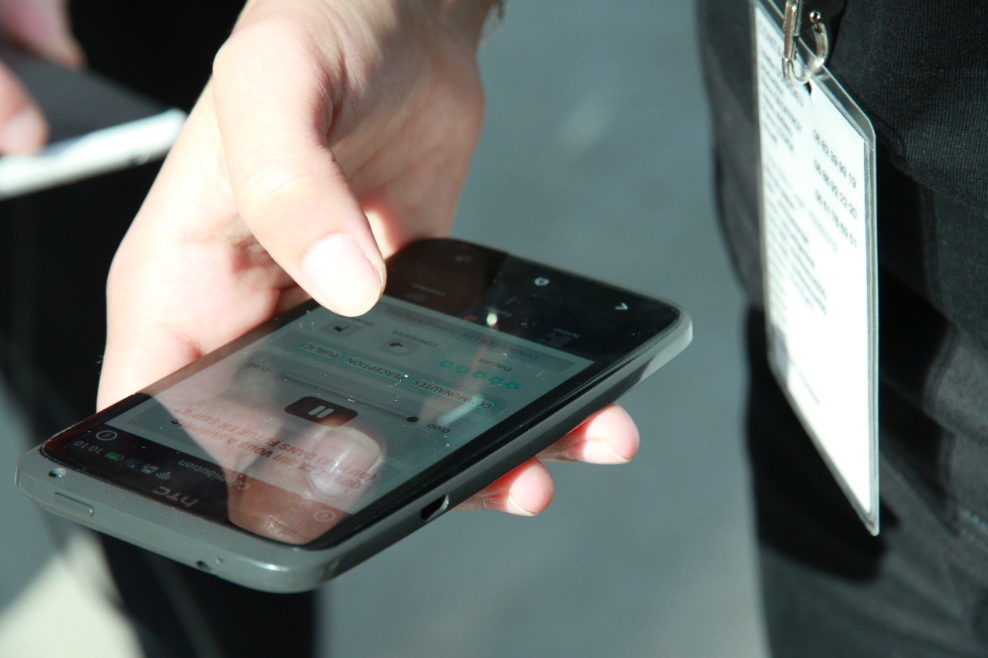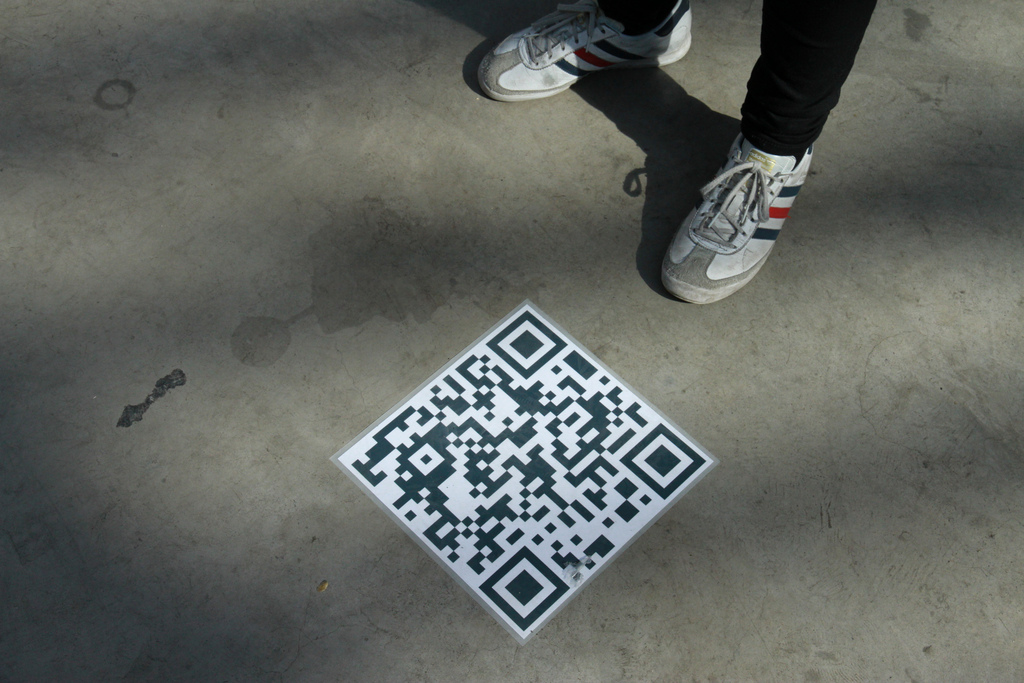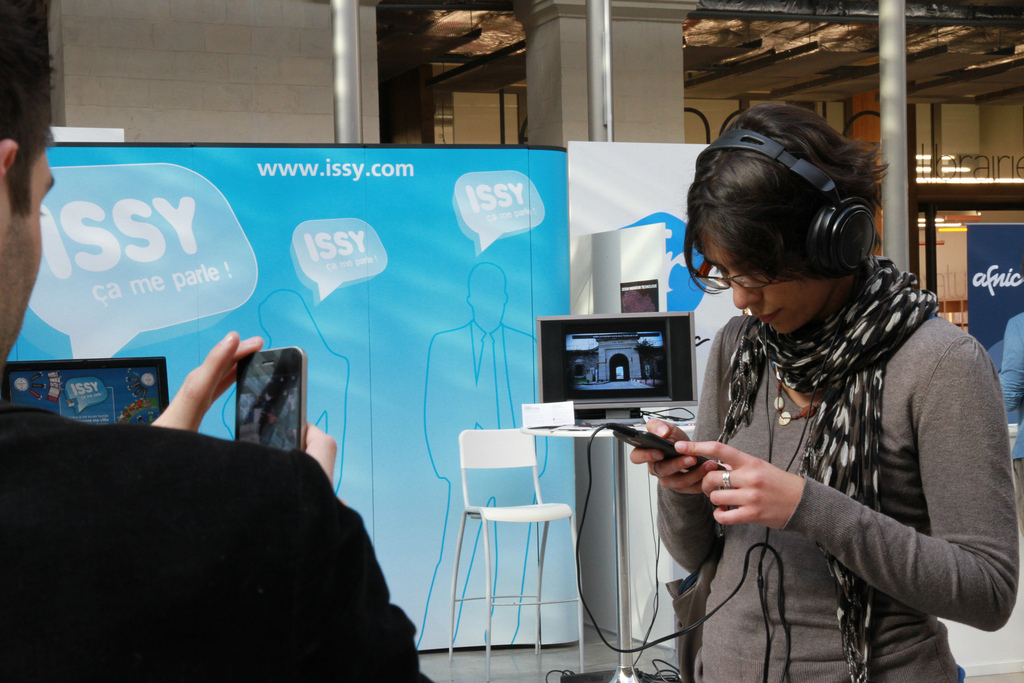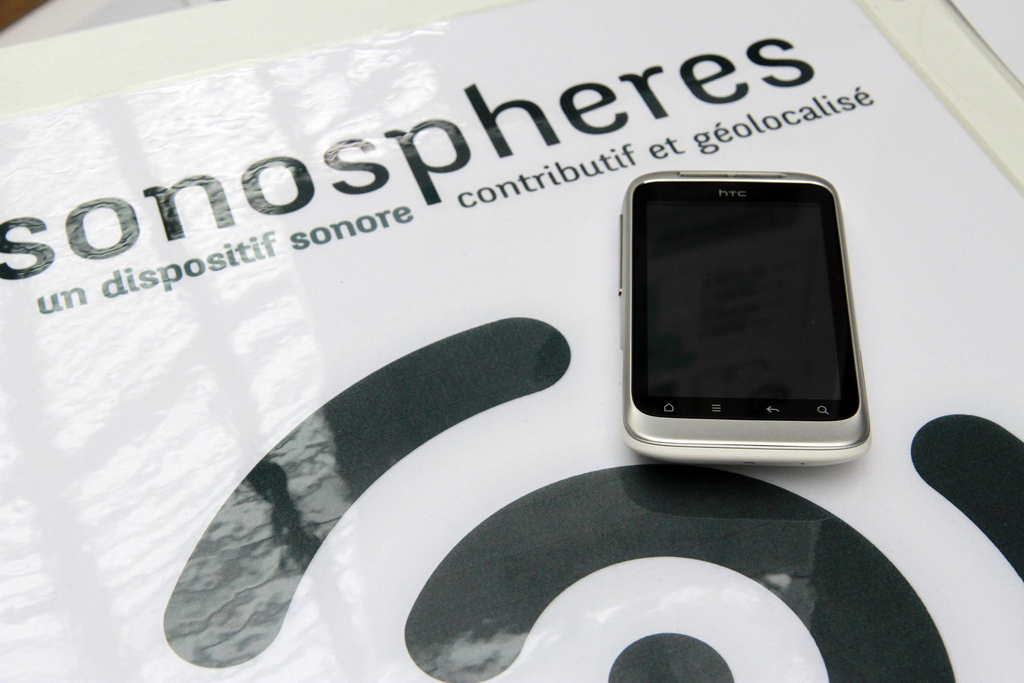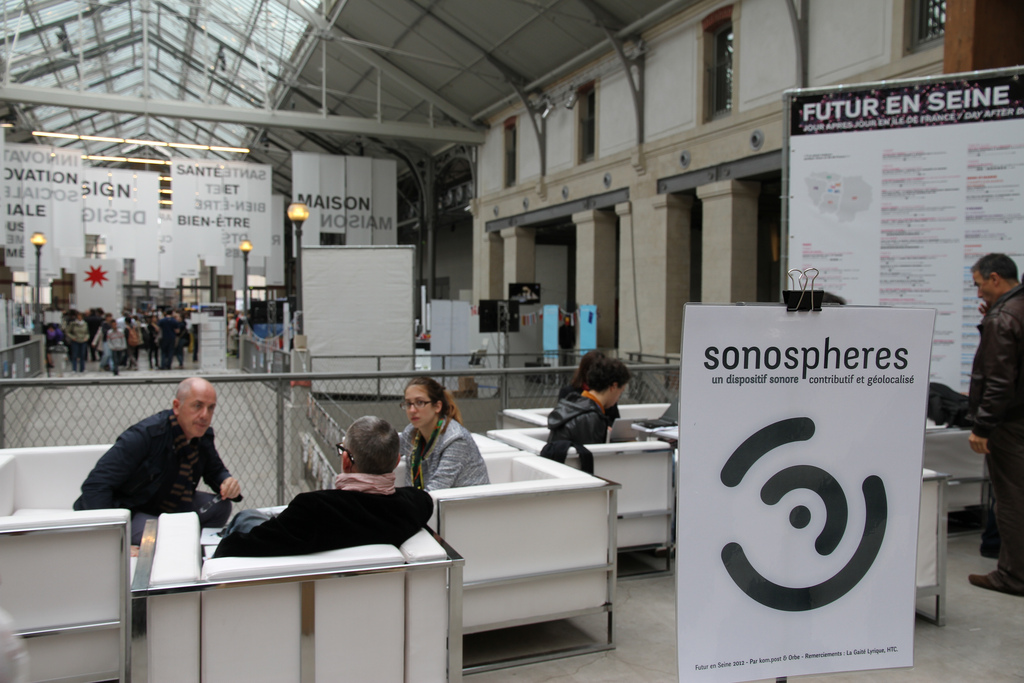 Links
Official website orbe.mobi
Downloads
Sonosphere is available for free on the App Store and Google Play.
Practical information
Audience All
Material Smartphone, any brand
Access le 104, Riquet (line 7) Stalingrad (lines 2, 5 et 7) Marx Dormoy (line 12).
Dates
Futur en Seine 2012 festival took place from june 14th to 24th, 2012.
June 2012.
Sun
Mon
Tue
Wen
Thu
Fri
Sat
1
2
3
4
5
6
7
8
9
10
11
12
13
14
15
16
17
18
19
20
21
22
23
24
25
26
27
28
29
30