Water Topophony sets up a soundscape composed of water streams in an urban space. The slopes of Belleville in Paris evoke the winding paths of the water to the names of the streets: rue des Cascades, rue des Rigoles, rue de la Duée. Two realities are superimposed on this territory: a mineral space that is essential on the surface, an invisible liquid space made up of sources and aqueducts in the basement. Water Topophony proposes to evoke this liquid space on the surface by staging a navigable soundscape using a smartphone-type mobile phone. The device thus encourages the user to explore and reveals hidden dimensions of a familiar urban space.
Orbe won Grand Prix of Innovation of the city of Paris 2013 with a special Design Mention for Water Topophony.
Credits & partners
Diffusion Orbe
Partners IRCAM, ENSCI-les Ateliers, LIMSI, Navidis, User Studio
Testimonies
The experimenters of Water Topophony talk about experience.
---
Images of Water Topophony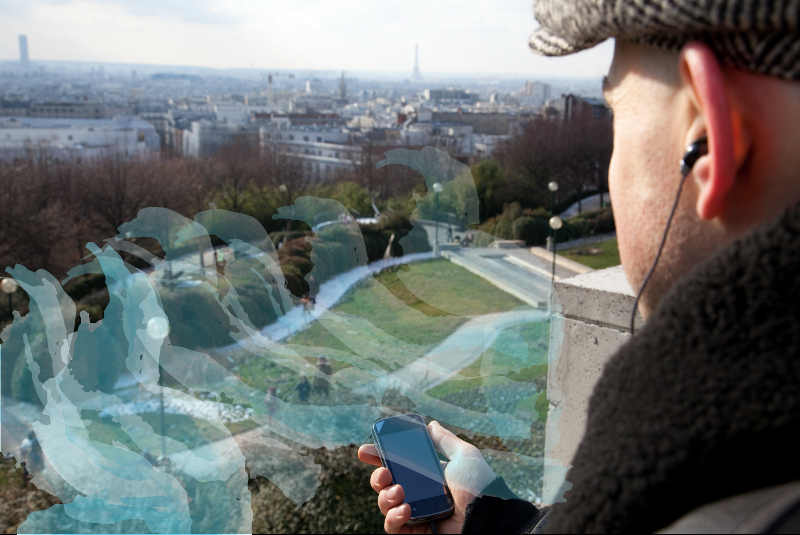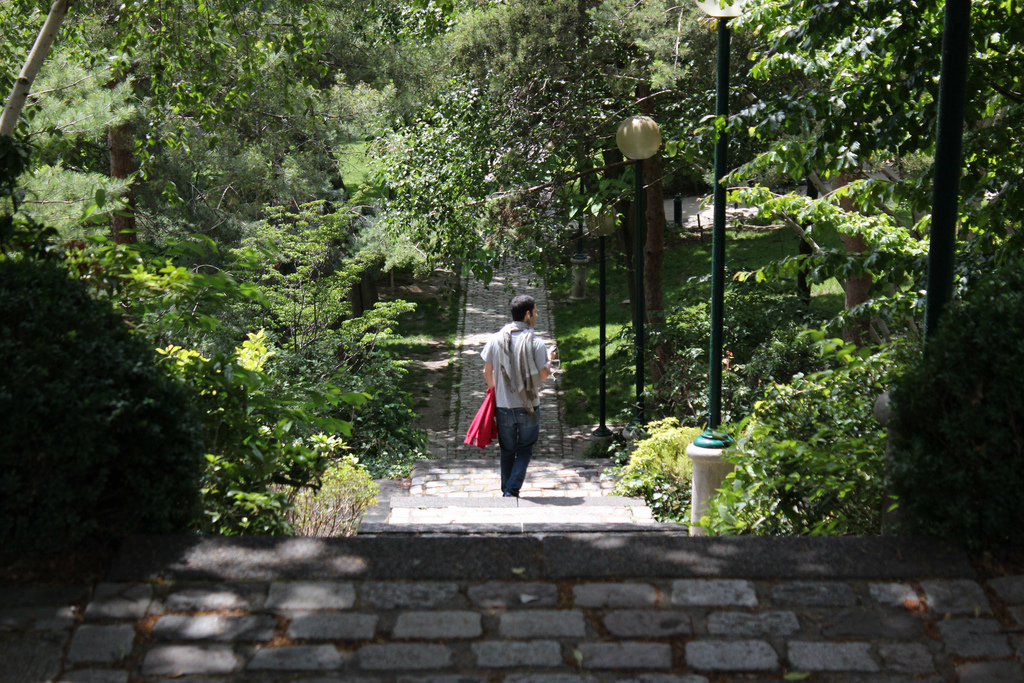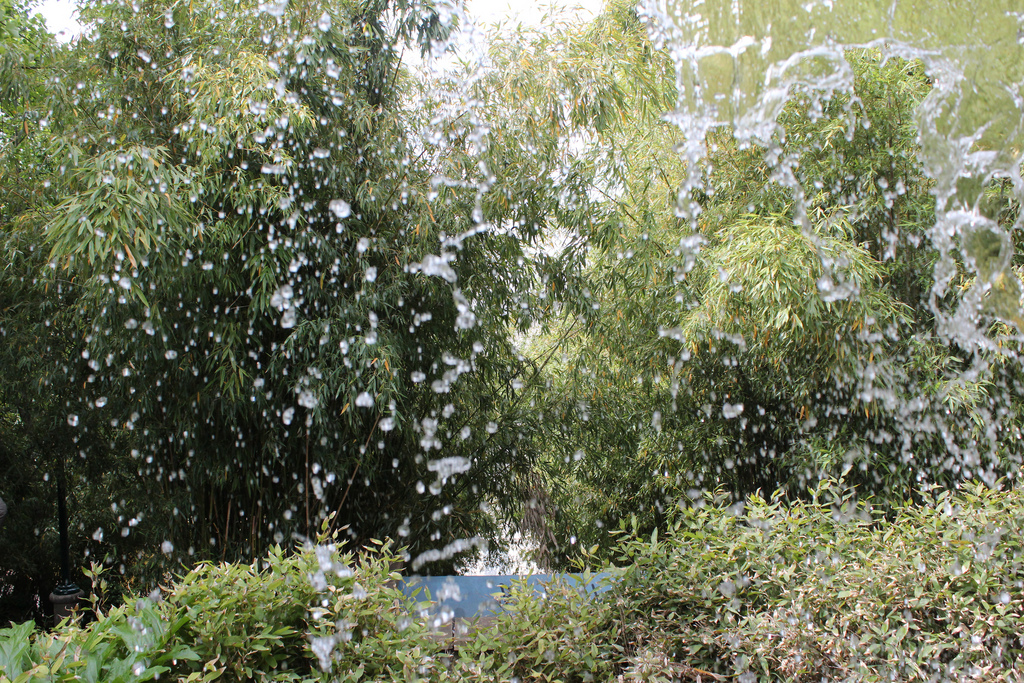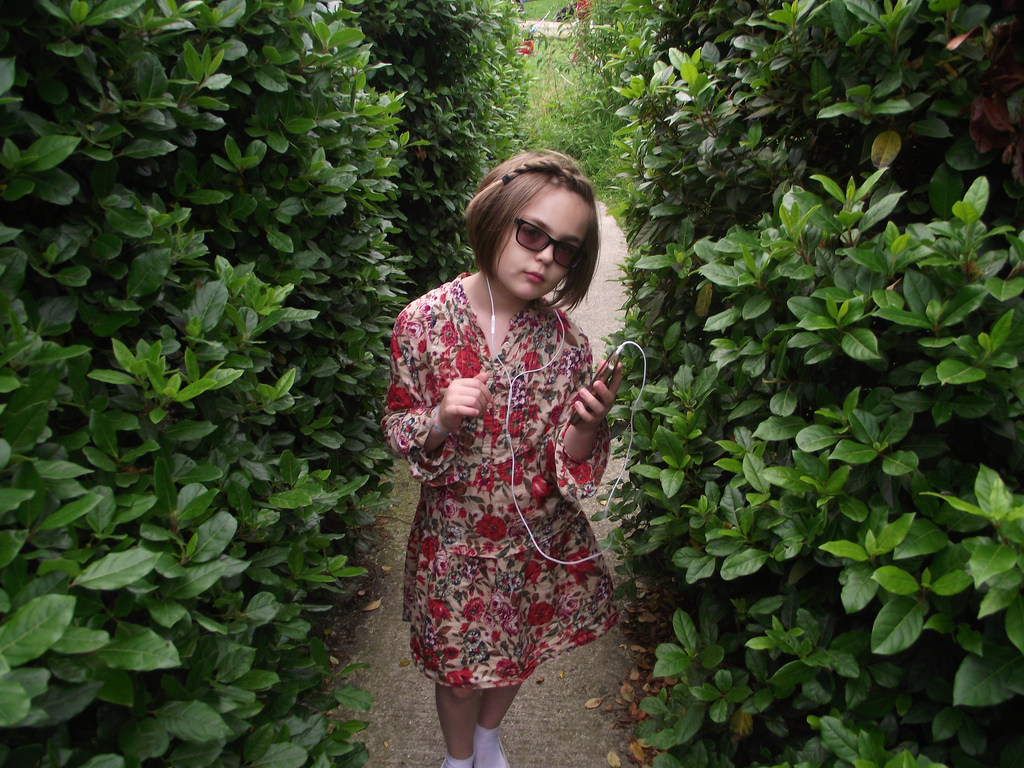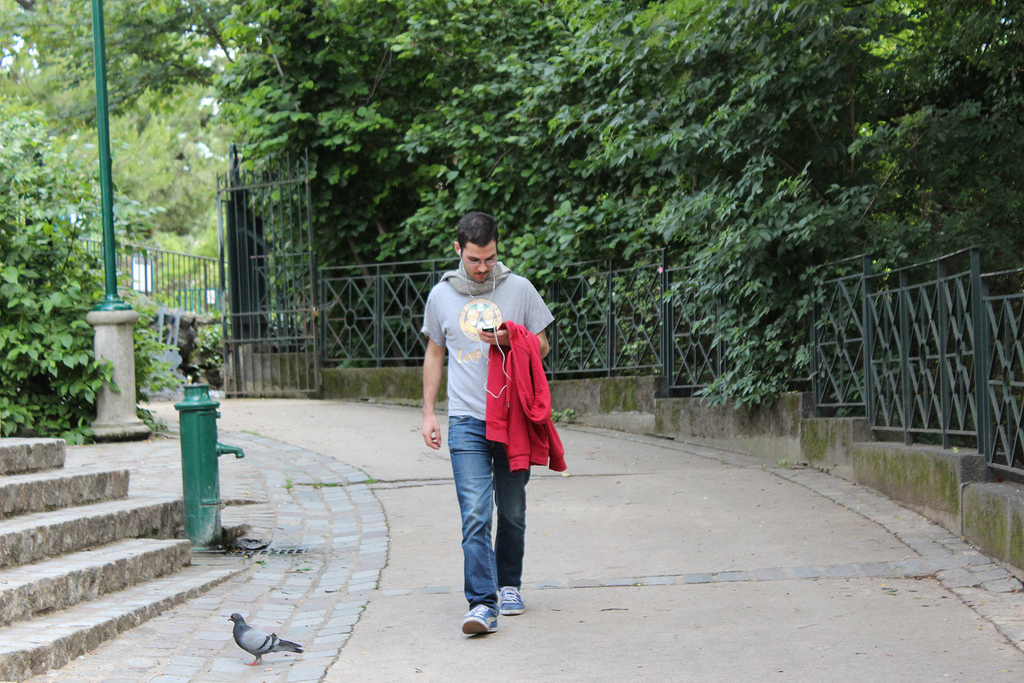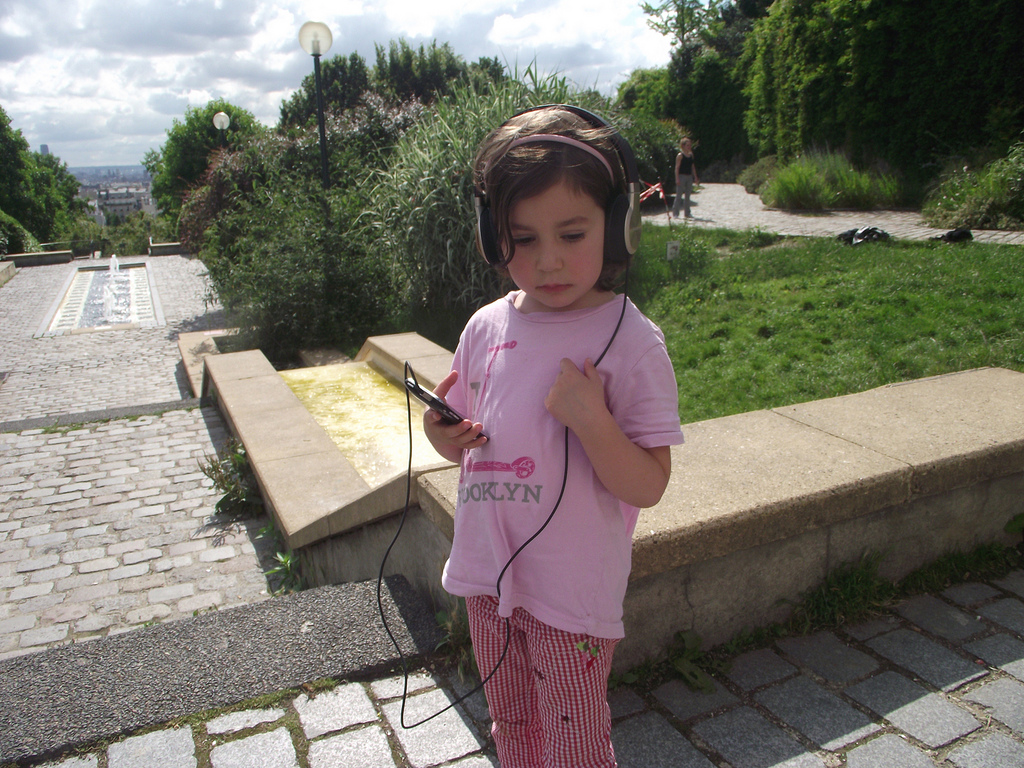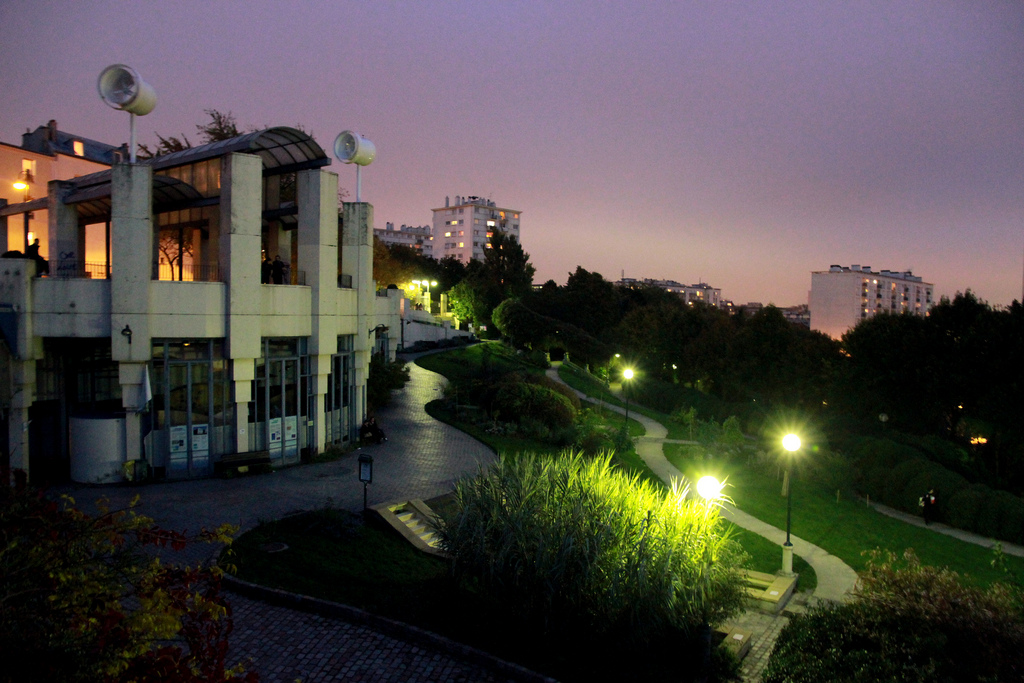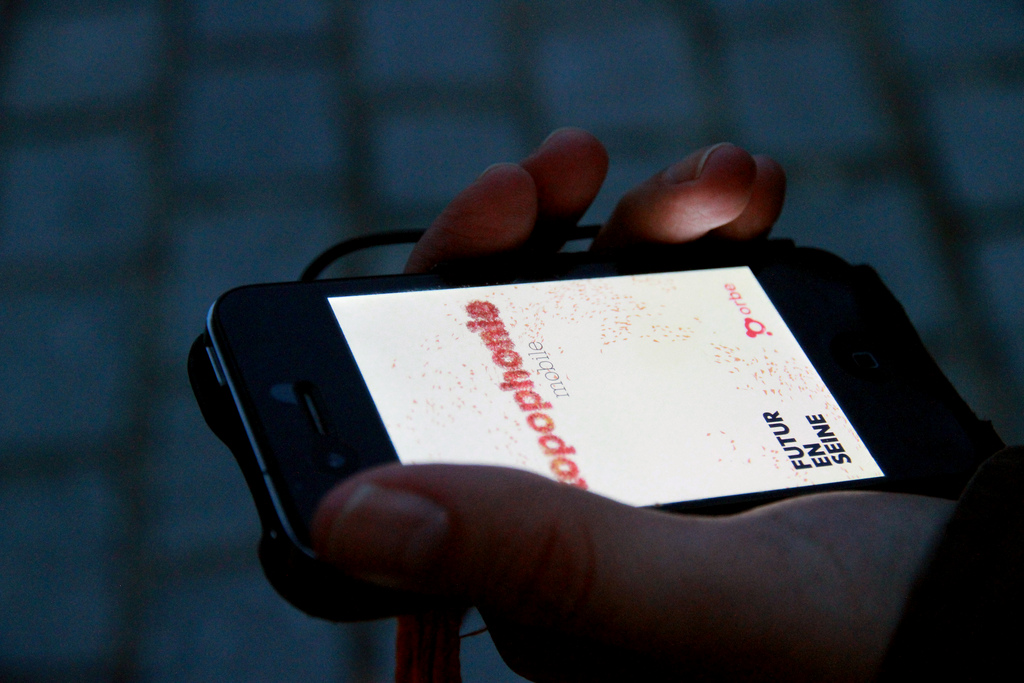 Links
Official website orbe.mobi
Webite Topophonie
Download
Water Topophony is available for free on the App Store

Practical information
Audience All
Material iPhone
Access Parc de Belleville, Couronne (line 2), Belleville (lines 2 and 11), Pyrénées (line 11)
Dates
Water Topophony was the subject of a free event in June 2012.
June 2012.
Sun
Mon
Tue
Wed
Thu
Wed
Sat
1
2
3
4
5
6
7
8
9
10
11
12
13
14
15
16
17
18
19
20
21
22
23
24
25
26
27
28
29
30